People Skills Series
AUD $3,740.00
Add to Cart

Synopsis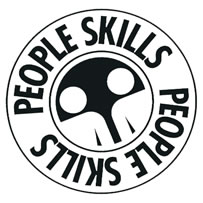 This highly successful library of 20 videos has won 13 international awards for excellence and creativity.
The People Skills Video Training System provides a complete communication curriculum. Each video comes with a Leader's Guide.

Download the A4 flyer
The series is divided into five communication categories: Personal Effectiveness Team Skills Core Communication Skills Leadership Skills Handling Difficult Situations
To buy the WHOLE SERIES, click on the shopping cart above (no need to add individual titles to your cart). This series contains the following titles
Package Description
20 DVDs and PDF workbook on disc.
Recommended Audiences
Distributed in the following format(s)
Available in the following language(s)
Media Type
Video Recording
Featuring
Presentation Style
FILMING LOCATION
Australia
COPYRIGHT OWNER
ClickView
PUBLISHER
Seven Dimensions