Stretching the Team
Duration: 9 Minutes
USD $275.00
Buy Now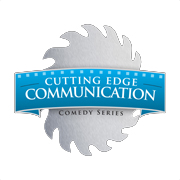 Synopsis
Marcus introduces Brittany, a personal trainer, to help the team with stretching exercises that can be followed by viewers in real time:

1. Shoulder Reset
2. Finger and Hand Stretch
3. Over the Rainbow
4. Neck Stretch
5. Loosen Up
6. Back Stretch with Ball
7. Stretching Legs with Band
8. Hamstring Stretch
9. Flat Back Stretch
10. Hanging Stretch
Carol and Marcus discuss the benefits of exercising and Marcus introduces Brittany his trainer to the team to take them through a series of stretching exercises.
The staff follow Brittany through a series of ten exercises that are done in real time to audiences can follow and join in.
The team works through all the exercises with Brittany and despite some differences in the capacity to successfully manage the stretches people generally enjoyed the activity to varying degrees.
Key Learning Points
"Ten simple exercises to help you stretch. Join in and feel the benefits"
ALWAYS STRETCH AT WORK
Don't keep working without breaks
INSTEAD: Take time out to stretch
Don't sit hunched over a computer
INSTEAD: Step away for regular breaks
Don't get dehydrated
INSTEAD: Drink plenty of water
Don't get stressed and tired
INSTEAD: Relax and refocus with stretching

WARNING - These videos are designed to provoke discussion and response. They are contemporary, fast paced, short, character driven TV style comedies that take a new approach to reaching today's learners. By laughing, discussing, sharing outrage, reacting to the behaviors on screen, we can use these strong feelings and thoughts to develop a clearer shared view of how we want to behave, how we manage these situations, and how we want our team to behave and respond.
Psychological Rationale to Learning The producer, psychologist Eve Ash, has created this specific comedy approach to engage learners who are a media saturated generation that increasingly report being uninspired, unchallenged and bored by traditional or outdated training videos. Eve wanted to create a series that people want to see more of, want to discuss and then refer to when similar occasions arise at work- but with shared insight.
Whilst some people find them insensitive or outrageous, the vast majority of viewers and users have found them refreshing, stimulating and great for getting energy and enthusiasm back into learning. They can of course be coupled them with other programs like the SWITCH ON series, or WORKPLACE EXCELLENCE.
Recommended Audiences
Distributed in the following format(s)
Available in the following language(s)
Media Type
Video Recording
Presentation Style
Published
Melbourne, Australia
Filming location
Los Angeles, USA
Copyright owner
Seven Dimensions
Publisher
Seven Dimensions