Insights and Strategies Series
AUD $4,697.00
Add to Cart

Synopsis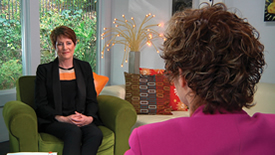 Inspire best practice performance with up-to-date knowledge, insights and strategies from a range of business leaders in Australia and USA, interviewed by Psychologist, Eve Ash.
A brilliant range of new programs on hot business topics to inspire awareness and improvement. These invaluable lessons for success cover various subjects in the areas of

• Business success and profit
• Crisis management mastery
• Marketing, brand and reputation
• Leadership and culture
• Career and personal strategy
• HR strategy and management
• Recruiting and developing high achievers
• Managing people problems
• influencing and sales skills
• Legal issues


Download the Insights and Strategies PDF Flier
To buy the WHOLE SERIES, click on the shopping cart above (no need to add individual titles to your cart). This series contains the following titles
Package Description
61 powerful videos featuring Eve Ash, Psychologist and Founder of Seven Dimensions, interviewing leading business experts in a wide range of fields. Each program is divided into mini programs of 1-3 minutes, and these can work as a stand alone for varying applications in workshops, meetings and coaching sessions. The programs are available as DVDs or video streaming can even be used as audios within a business.
Usage Examples
Become more informed and learn how CEOs, leading academics and practitioners have handled problems and challenges. Learn from their strategies and develop your team with these programs. An ideal library of titles for staff, executives and even the most senior people in your business. Encourage your people to browse and use these titles to enrich their working knowledge, or target specific titles for developing and sharpening skills during a change, a crisis, a leadership development program or to ensure best practice.
Recommended Audiences
Personal Use
Managers
Trainers
Sales Staff
Executives
Community
University students
Teams
All staff
Service Staff
Distributed in the following format(s)
Available in the following language(s)
Media Type
Video Recording
Featuring
Interviewee Pete Williams
Interviewee Peter Wallbridge
Interviewee Jan Durrans
Interviewee Ben Walkenhorst
Interviewee Judy Olian
Interviewee Sadhana Smiles
Interviewee Angela Perry
Interviewer Eve Ash
Interviewee Ross Campbell
Interviewee Maria Deveson-Crabbe
Presentation Style
Closed Captions
Yes
PUBLISHED
Melbourne Australia
FILMING LOCATION
Melbourne & Los Angeles
COPYRIGHT OWNER
Seven Dimensions
PUBLISHER
Seven Dimensions