Communication Essentials Series
AUD $1,452.00
Add to Cart

Synopsis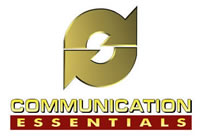 Good communication is essential to an efficient and productive workplace. In today's flatter, team-focused organisations, all employees need to assume responsibility for developing their communication skills to a high level.
The four-part Communication Essentials series will ensure that your employees communicate efficiently, productively and cooperatively, resulting in higher morale, greater productivity and more open communication throughout your organisation.
Renowned psychologist and performance management consultant Peter Quarry hosts each video and reviews the dramatic vignettes designed to help employees at any level brush up on the basic skills that are often overlooked in everyday communication.
To buy the WHOLE SERIES, click on the shopping cart above (no need to add individual titles to your cart). This series contains the following titles
Conveying Information
Whether conveying information, giving instructions, coaching or selling, the ability to convey information in...
More...
Exercising Personal Power
Within organizations people at all levels are needing to rely more on personal persuasion to get things done rather th...
More...
Listening & Understanding
Learn the five key skills of effective listening and understanding - show interest, focus on the key issue, summarize ...
More...
Package Description
4 DVDs with PDF workbook/facilitator's guide on disc.
Recommended Audiences
Distributed in the following format(s)
Available in the following language(s)
Media Type
Video Recording
Featuring
Presentation Style
COPYRIGHT OWNER
ClickView
PUBLISHER
Seven Dimensions