Surviving Stress and Burnout
Duration: 8 Minutes
USD $275.00
Buy Now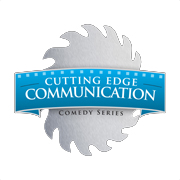 Synopsis
Stress is common in the workplace but this doesn't mean it should be accepted as normal.
Marcus asks Carol to share her battles with stress at a staff meeting to provide a strong example for the team. Carol describes her difficulties with staff challenges and social media demands. Marcus introduces the new office companion Cameron – a privately located camera that the team members can speak to in order to vent and relieve stress. It appears that the group has a broad range of stressors and complaints. Against all ethical guidelines Marcus watches their outpourings – and the result is catastrophic!
Key Learning Points
"It's not hard to talk about stress. The challenge is how to stay calm"
HELP AVOID STRESS AND BURNOUT
Don't get upset and angry when overloaded
INSTEAD:Discuss your concerns constructively

Don't bottle up feelings that cause stress
INSTEAD:Talk to a friend or professional

Don't ignore anxiety in others
INSTEAD: Care about people around you

Don't make a public display of your feelings
INSTEAD:Ask for help when overwhelmed

WARNING - These videos are designed to provoke discussion and response. They are contemporary, fast paced, short, character driven TV style comedies that take a new approach to reaching today's learners. By laughing, discussing, sharing outrage, reacting to the behaviors on screen, we can use these strong feelings and thoughts to develop a clearer shared view of how we want to behave, how we manage these situations, and how we want our team to behave and respond.
Psychological Rationale to Learning The producer, psychologist Eve Ash, has created this specific comedy approach to engage learners who are a media saturated generation that increasingly report being uninspired, unchallenged and bored by traditional or outdated training videos. Eve wanted to create a series that people want to see more of, want to discuss and then refer to when similar occasions arise at work- but with shared insight.
Whilst some people find them insensitive or outrageous, the vast majority of viewers and users have found them refreshing, stimulating and great for getting energy and enthusiasm back into learning. They can of course be coupled them with other programs like the SWITCH ON series, or WORKPLACE EXCELLENCE.
Recommended Audiences
Distributed in the following format(s)
Available in the following language(s)
Media Type
Video Recording
Presentation Style
Published
Melbourne, Australia
Filming location
Los Angeles, USA
Copyright owner
Seven Dimensions
Publisher
Seven Dimensions