Creating a High Performance Workplace Series
AUD $1,782.00
Add to Cart

Synopsis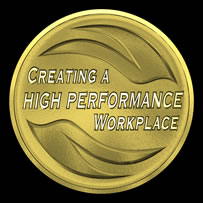 Produced by Eve Ash in consultation with Dr Kevin Griffiths, this series provides an holistic solution for organisations facing increased accountability, downsizing or workplace stress, corporatisation, globalisation or an IT makeover, to change and achieve success.
Featured case studies:
Find out how a Mobil Oil plant increased productivity by 120%
Reduced costs by 57% and improved customer service by 71%
See how one government agency communicated a new attitude and approach to 25,000 employees in their every-changing public service role
This series will help CEOs, managers, consultants and team leaders to develop skills and strategies for creating a high performance workplace. Learn how to promote success tools such as benchmarking, balanced scorecard and key performance indicators and communicate and promote change on a world-wide basis.
To buy the WHOLE SERIES, click on the shopping cart above (no need to add individual titles to your cart). This series contains the following titles
Putting Customers First
This video covers key training areas for achieving superior customer service by putting customers first. These incl...
More...
Rewarding Performance
Organisations need to recognise and reward individual, team and organisational achievements. This video sets...
More...
Strategies for Change
This video sets out the fundamental steps needed to move to high performance - benchmarking, developing a framework...
More...
Success Factors for Teams
Discover the six ways to increase productivity and morale of teams: Clarify purpose Determine the game plan Clarify ro...
More...
Successful Leadership
Effective leadership is an essential factor in achieving high performance. This video identifies key leadership qua...
More...
Package Description
Six DVDs with 85 page facilitator's guide.
Recommended Audiences
Managers
All staff
Executives
Distributed in the following format(s)
Available in the following language(s)
Media Type
Video Recording
Presentation Style
FILMING LOCATION
Australia
COPYRIGHT OWNER
ClickView
PUBLISHER
Seven Dimensions